Search our Digital Downloads for free music, ebooks, audiobooks and magazines.
Direct Links: Flipster | OverDrive | Hoopla
On Nov 4, 2022, Dr. Valerie Mendoza, Director Title III Grant, Washburn University, spoke about Mexican struggles for equality before and after Brown v. Board. Her presentation at the library was a League of Women Voters Topeka-Shawnee County Tuesday Topics event, which are open to the public the first Tuesday of every month at noon. Mendoza's presentation is part of Humanities Kansas speakers bureau. She shared stories and photos that illustrate the lived experiences of Mexican struggles for equality, particularly here in the Midwest.
Mendoza began by asking what we imagine when we think about the word segregation. She then described what her own grandparents experienced. At restaurants in Kansas they had to choose "take out" and pick it up at the back door because they weren't allowed inside. If they wanted to swim in the city pool, they could only swim on the day before the pool would be emptied. She continued her presentation using photos documenting the plight of Mexican and Mexican Americans seeking equality in Kansas and the Midwest, mainly in the past 100 years, including depictions of segregation with drinking fountains and in movie theaters.
Mendoza shared several stories about schools in Topeka and Kansas City. Topeka's Branner Elementary School had an annex, which was not as nice as the White School, for Mexican children. Our Lady of Guadalupe School, staffed by Sisters of Charity, Leavenworth, Kansas, taught Mexican children.
When a Kansas City district refused to allow four Mexican high school students, all proficient English speakers, to attend and integrate a public school, parents contacted the Mexican Consul who responded in a telegram to the Kansas governor asking for help.  The governor said it was a matter for the Kansas Department of Education, who said it was a matter for the local school district. Eventually the students were allowed to attend the public high school, although only three of the students chose to go.
In the 1960s there were student-led resistance protests across the country. High school students held walk outs to protest the treatment of their groups.
In 1990 Newton, Kansas, high school students formed the Azteca Spanish Club to celebrate their culture and heritage. This group, which still exists, later added a dance troupe.
You can continue to learn more with library resources and online resources. The current population of Shawnee County includes 13.4 percent of people who identify as Hispanic or Latino. (U.S. Census Bureau Quick Facts)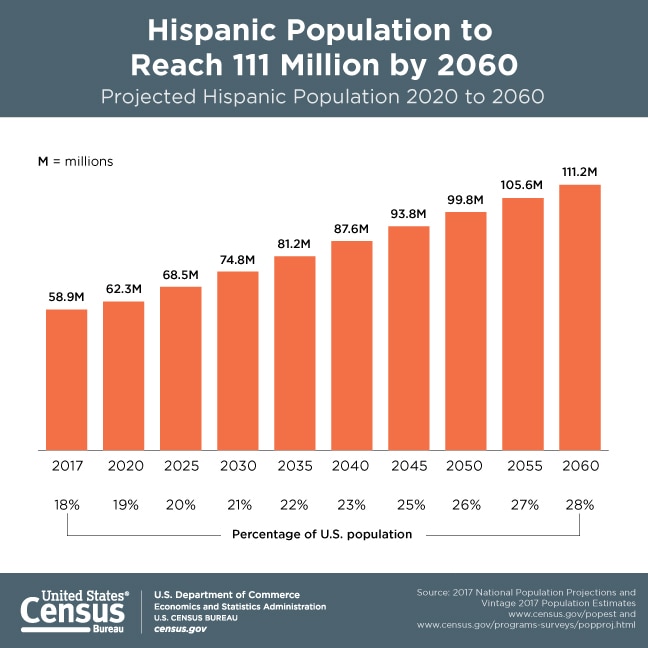 [Source: U.S. Census Bureau]
Check out books and movies from the library
Lissa Staley helps people use the library. She is a Book Evangelist, Trivia Emcee, Classics Made Modern book discussion leader, NaNoWriMo Municipal Liaison, and frequent library customer. She loves her kids, being a librarian, living in Topeka, and helping people form connections and community. (She's the Community Connections Librarian!) She reads a new book every few days, but is enjoying the audiobook of "Empress of Forever" by Max Gladstone, the ebook "When We Were Magic" by Sarah Gailey and is eagerly awaiting John Scalzi's "The Last Emperox" in April!


Library News Print
Your source for library events, classes and information.
Topeka & Shawnee County Public Library
1515 SW 10th Ave | Topeka, Kansas 66604
M-F 9am-9pm | Sat 9am-6pm | Sun Noon-9pm
The contents of this website are licensed under a Creative Commons
Attribution-NonCommercial-ShareAlike 3.0 Unported License.